Oh BABY! It's Friday!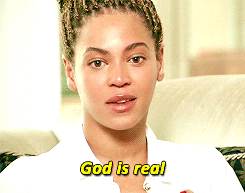 Praise!
Get ready to celebrate the weekend with your favorite thing – our weekly roundup of the funniest tweets!
Kids today are so lucky they'll never have an Instagram account with a photo in the Kelvin filter.

— Gennefer Gross (@Gennefer) May 20, 2016
Ugh, Kelvin, the WORST.
If getting older is just having to pee when you just peed then pls kill me

— Robby Hoffman (@iAmRobbyHoffman) May 20, 2016
Seriously. There's nothing wamazorse than that.
Exhausted from a long day of hating everything

— Gloria Fallon (@GloriaFallon123) May 20, 2016
Same.
ate too many fiber one bars. it's destroying my life. firm, regular turds everywhere. got kicked out of Target

— dream ghoul (@TheDreamGhoul) May 20, 2016
The price of regular BM's! 
HOW ABOUT INSTEAD OF SAYING 'FEMALE GHOSTBUSTERS' WE JUST CALL THEM GHOSTBUSTERS?!

— Maritza Lugo (@PolaRoid_Rage) May 20, 2016
L – O – L, GET OUT OF HERE WITH THAT CRAZY THOUGHT.
Men love to tell us that these guys online wouldn't say this stuff to our face. Hang on while every woman ever and I raise one eyebrow.

— Jen Kirkman (@JenKirkman) May 20, 2016
D-d-damn straight.
was gonna post a nude 4 #NationalSendANudeDay but found this hashtag instead ur welcome #NationalSendANudibranchDaypic.twitter.com/k4XZ1RU1uq

— dream ghoul (@TheDreamGhoul) May 20, 2016
WHAT IS THAT THING? WE LOVE IT. WE LOVE IT SO MUCH.
*whispers to my dog*
i dont know what "dat boi" means

— dream ghoul (@TheDreamGhoul) May 20, 2016
Does anyone really?
boy: i love you

me: i love me

boy: what?

me: what?

— keely flaherty (@flahertykeely) May 18, 2016
You do you, girl.
my 4 moods pic.twitter.com/ZXrc3PAXeY

— keely flaherty (@flahertykeely) May 16, 2016
THIS IS EVERYTHING.
Let's slow down on calling babies miracles.

— Sophia Benoit (@1followernodad) May 20, 2016
YEP.
Thursdays are the new Fridays, you guys! So I am TOTALLY gonna stay home tonight and cry into a pillow

— Eliza Bayne (@ElizaBayne) May 20, 2016
Sounds like a standard Friday night to me!
maybe she's born with it ??
maybe it's anxiety! ?

— Bree Essrig (@BreeEssrig) May 20, 2016
TOO REAL.
i miss bread more than i miss all of my exes combined

— The Daddy Show (@TheGabbieShow) May 19, 2016
Bread>everything.
One time my sister heard a lady ask the checker at Food City the difference between regular and organic bananas and she just said "Spiders."

— Karen Kilgariff (@KarenKilgariff) May 19, 2016
Interesting…
I am obsessed with myself tbh.

— farwz (@farwzaz) May 19, 2016
PRAISE YOU. Can everyone be obsessed with themselves?
Me vs this week pic.twitter.com/8asNrdhzZ3

— Max (@WellDoneBooks) May 19, 2016
Us too.
My new resume includes a section called "THINGS I CAN PRETEND TO DO".

— Paula Pell (@perlapell) May 19, 2016
Isn't that all resumes?
I just said to my boyfriend, "Call me a butt, because I'm WIPED!" which is a great joke except for the part where I ask to be called a butt

— Emily Heller (@MrEmilyHeller) May 19, 2016
Still a great joke, TBH.
Bill Nye: most fuckable white guy on planet? Let's discuss:

— shelby fero (@shelbyfero) May 19, 2016
Okay, we're listening…
I'm often disappointed when I see the music video of a song I really love. I always imagine something different. I'm also never the girl.

— Chrissie Fit (@chrissiefit) May 18, 2016
Right?!
wish someone had told me as a young girl you don't have to shave your legs all you have to do in life is die

— Sophia Benoit (@1followernodad) May 18, 2016
We're laughing to hide our crying.
If you don't consider moving out of LA at least once a day then you probably don't live in LA

— Megan Kelly Dunn (@megankcomedy) May 18, 2016
AMEN TO THAT.